Shopping Cart
Your Cart is Empty
Thank you for your business!
You should be receiving an order confirmation from Paypal shortly.
Exit Shopping Cart
Creator-Owned, Indie Approved Comics!

Click here to add a short description







Following the events of the Demon War, a new brand of heroes emerge to battle the forces of evil and become protectors of the West Coast . And just in time as Fear Monger and the Eliminators have arrived to claim San Diego as their own!

By Tony Kittrell (W), Leo Gondim & Thor Mangila (A), Matt James (C) and Jerome Gagnon (L).
Cover by Ace Continuado, Whitney Cook & Vince White.

DARK MATTER: RISE OF THE LEXICONS #1

The third Advent Comics Exclusive comic title launch is best described as The Game Of Thrones meets Star Wars in this Sci-Fi/Fantasy Space Opera that introduces the Lexicons into the Advent Universe.
By Tony Kittrell (W), Samuel Santos/Zipactli JL (A), Whitney Cook (C), Jerome Gagnon (L).
Cover by Samuel Santos.

Chills and screams abound in Advent Comics' first Horror title. Three terrifying tales make up this 28 page fright-fest.
By Tony Kittrell/Gary Goldstein (W), Zipactli JL/Michael Webster/Alessio Nocerino (A), Levy Ramirez (C) and Cristian Docolomansky (L)
Cover by Alessio Nocerino, Memo Regalado & Cristian Docolomansky.

Meet the newest, teenage female heroine in the Advent Universe in her first All-Ages book! Learn her secret origin and see why everyone needs a little sunshine in their life!
By Tony Kittrell (W), Catia Fantini (A), Whitney Cook (C) and Mindy Lopkin (L)
Cover by Catia Fantini , Whitney Cook & Cristian Docolomansky.
ALLIANCE OF EVIL #1 Kickstarter

THE ALLIANCE OF EVIL title which features the most evil, ruthless and vicious criminals ever to set foot within the Advent Universe.
Two years ago, the world's most dangerous supervillains disappeared...until now! What do they do when they return? Make the world regret it, of course!
The TENTH ANNIVERSARY book celebrating a decade of Advent Comics features over 100 pages of story by a roster of All-Star Creators from across the world and the characters that you have come to love over the years.
STREETZ is a new taunt, action/thriller that focuses on the gritty underbelly of the urban streets. A wave of deaths after the release of a new designer street drug targeting the urban community is the catalyst that kicks off the story. But we will quickly find out that things are not what they appear as a sinister plot is revealed that will put these heroes to the ultimate test.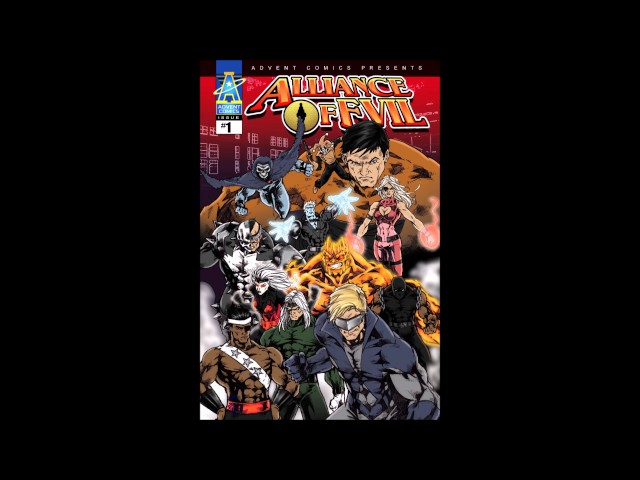 A short teaser of some of our current projects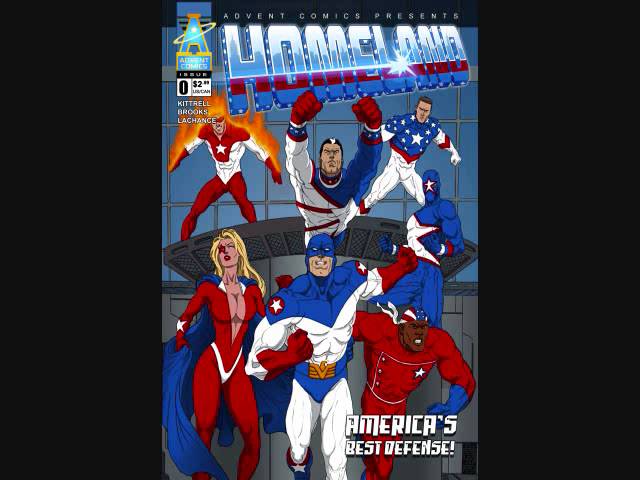 A stroll through all of the Advent Universe Titles
/